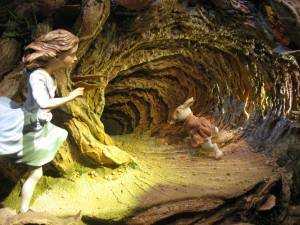 Ever wonder just how far the rabbit hole of reality and metaphysics really goes? Join hosts Andrieh Vitimus and Jason Colwell every Monday evening at 8pm EST on http://www.para-x.com as they discuss their experiences and adventures with those of their guests. You never quite know what your going to get as the 2 magi really push the boundaries in their lives and on this bleeding edge show with bite, real information, and a sense of the hard core limiting fluff. Looking for harder hitting metaphysics, then you might only ask how far does the rabbit hole really go.
THEMES: Everything Really dealing with results driving and Active Spirituality, Hypnosis, NLP, Paranormal studies, psychic development, Trance, real magick, Occult, Angelic Work, African Traditional Religions/Vodou, Demonology, Holistic, Business Planning as Spiritual Growth, Culture Jamming/Cultural Transformation, Applied Spirituality, Hoodoo, Transformation, Life, Spiritual work, Strategic and Tactical magic, Serious Christian Magic, Hindu Magic, Basical from dark to light and back again.
We cover all metaphysics, culture, the paranormal, and the occult.
Listen to our first store Promotion:
Our podcasts are available here or in the following places