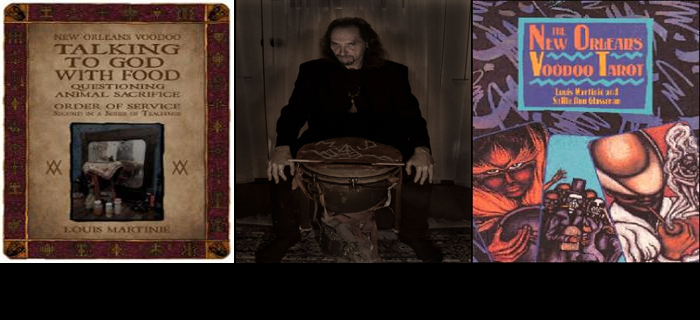 Tuesday March. 12, 2013 Live 8pm EST on www.para-x.com
Andrieh Vitimus and Jason M. Colwell are excited to welcome New Orleans Voodoo Priest Louis Martinié to the show.
Louis Martinié is an author, "internationally known" percussionist, practitioner of New Orleans style Voodoo, and co-author of the book New Orleans VooDoo Tarot (1992), with Sallie Ann Glassman.He is a Priest, drummer and Elder with the New Orleans Voodoo Spiritual Temple, and a primary drummer for the rituals of Priestess Miriam Chamani. He is also a leader of the band of sacred drummers known as the Krewe of Nutria, who have drummed for the ritual shows of the New Orleans Historic Voodoo Museum.He is the editor and a founder of Black Moon Publishing.
He presently involved in the search for the gravesite of the original Dr. John/John Montanee; loa of drummers and the Father of New Orleans Voodoo as Marie Laveau is the Mother.