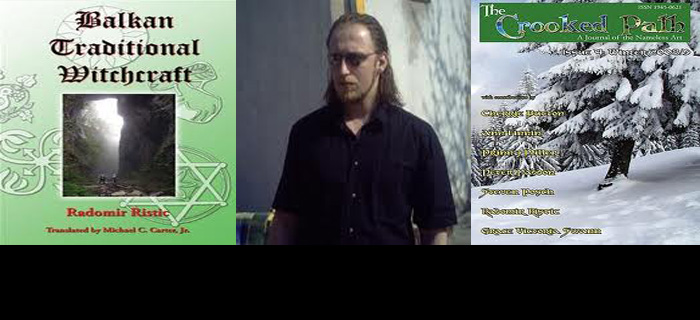 Listen Live Oct. 23, 2012 8pm EST www.para-x.com
Andrieh Vitimus and Jason M. Colwell are very pleased to have the opportunity to present Radomir Ristic who was very kind to record this show at 2am his time!
Radomir Ristic is a published author from southeast Europe. He is proficient in southeast European traditions as well as some Caribbean and south-American ones. He is initiated in over thirty traditions.
He was born in Serbia, where he graduated in the authorized training centre for Autodesk, Centre Group; as a programmer of applicative animation. After getting in touch with old Balkan traditions like Witchcraft, folk paganism, shamanism and folk medicine, he decided to continue his education by studying ethnology and anthropology.Radomir also attends all kind of courses in mythology, folklore and psychoanalysis, going to lectures and field trips all over the Balkans.
He is published author of books "Balkan traditional witchcraft", "Mystery of Witchcraft", and "The Last European Shamans".  All of them are or will be published in America by Pendraig Publishing. Some of them are published in USA and some of them in Serbia. He is coauthor together with Nicholaj De Mattoss Frisvold of two more books on subject of witchcraft that will be published in England by Scarlet Imprint. Besides writing books, Radomir also publishes his articles in "The Crooked Path Journal"(America), "The Cauldron" magazine(England) and "Esoteric Source"(England). Also he writes for two Serbian magazines "Zona" and "Mistika". Beside that, he lecture and organized workshops.

He is a licensed therapist and instructor of many holistic healing systems all over the world. Some of his institutes are "Garuda Sacra Center for Psycho Physical Development"  from Serbia, "Perfect Nature Institute" from Brazil.