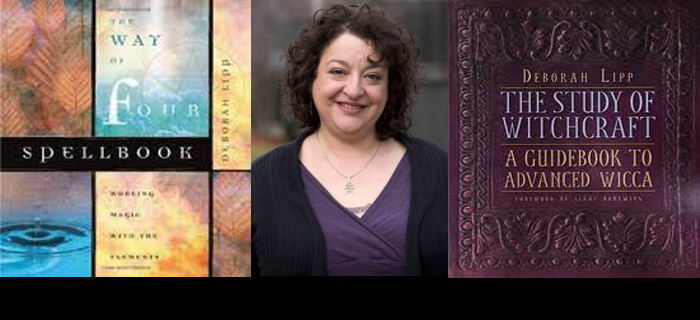 Andrieh Vitimus and Jason M. Colwell are joined by Deborah Lipp to discuss her elemental magic text The Way of Four.  Join us as we talk about practical elemental magic in theory and practice.
Deborah Lipp is the author of five books: The Study of Witchcraft,  The Elements of Ritual,  The Way of Four,  The Way of Four Spellbook  and The Ultimate James Bond Fan Book.  One of these things is not like the others.
Deborah became a Gardnerian Witch in 1982 and a High Priestess in 1986,  and has been teaching Wicca and running Pagan circles ever since.  She's been published in many Pagan publications,  including newWitch,  The Llewellyn Magical Almanac,  Pangaia,  Green Egg,  and The Druid's Progress,  as well as Mothering Magazine.  She has lectured at numerous Pagan festivals on a variety of topics.
As an active  "out of the closet"  member of the Pagan community,  Deborah has appeared in various media discussing Wicca,  most notably on the A&E documentary Ancient Mysteries: Witchcraft in America.  She has also appeared on MSNBC,  in The New York Times,  and in many smaller TV and print sources.
In "real life" Deborah is a technical writer.  She lives in Rockland County,  New York,  with her son,  Arthur,  and their cats,  Callisto and Fanty.  Deborah reads and teaches Tarot,  designs wire-and-bead jewelry,  solves and designs puzzles,  watches old movies,  hand-paints furniture,  and dabbles in numerous handcrafts.