Saturday, March 6, 2021 7-8pm EST
Tiferet is the Sefirot of balance and relates to the Sun. It illuminates conflicting forces and teaches how to blend. Being in the tree's center, the Sun connects & transforms multiple energies into success and vitality. Join Andrieh, Zachary & Lon Milo Duquette's conversation as they bask in the Sun and enjoy the light.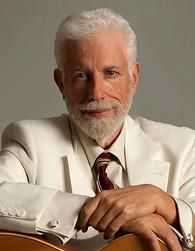 Born 1948 in Long Beach California, and raised in Columbus Nebraska — 1960s radical Peace activist and Epic Records song-writer and recording artist (Charley D. & Milo) he transformed himself into author, holy-man, humorist, wizard. Author of 16 critically acclaimed books (translated in 12 languages) on magick and the occult, Lon Milo DuQuette is one of the most respected and entertaining writers and lecturers in the field of the Western Mystery Traditions.
For more info, go to his website.
Sponsor Workshop: Connecting With The Sun with Archangel Michael
In this workshop, we will evoke the Archangel Michael for sponsors. Participants will have a felt-experience of the angelic presence and accelerate their magick by being empowered on the Sun's point.