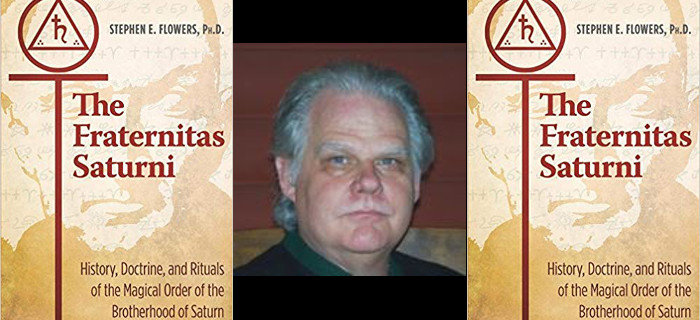 SEE BELOW FOR A SPECIAL CONTEST!
Andrieh Vitimus and Jason M. Colwell welcome Stephen E. Flowers to the show, for the first time, to discuss his research on The Fraternitas Saturni.
Stephen E. Flowers, Ph.D., received his doctorate in Germanic
languages and medieval studies from the University of Texas at Austin and studied
the history of occultism at the University of Göttingen, Germany.
The author of more than 24 books, including Lords of the Left-Hand Path and Original Magic,
he lives near Smithville, Texas.
Check out his personal website at https://seekthemystery.com/
A SPECIAL CONTEST!
A special thank you to Inner Traditions Publishing for sending us five copies of The Fraternitas Saturni to give out to our listeners. We want to give these out to practicing Magicians who are doing the magic!
To obtain one of these copies, take a photo of a magical operation that you are currently working on, post it on our Facebook, join the DoMagick Facebook Group, and be willing to let us call you on Skype or phone, to talk about the magic work with you for the show! We would also love if you would try the magic in the book afterwards and come back to talk to us about your results, but that is not necessary.