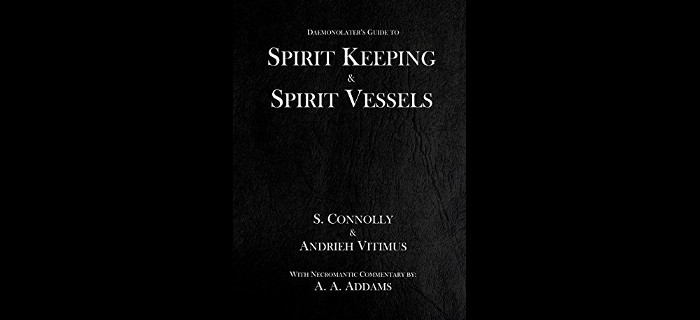 Andrieh Vitimus and Stephanie Connolly Reisner back together again, to have a real conversation about enchanting for succuss!
Get the book they co-authored here.
Andrieh Vitimus is author of the modern magical classic Hands on Chaos Magic: Reality Manipulation Through the Ovayki Current, also published in Magick on the Edge anthology, the Manifesting Prosperity anthology, The Pop Culture Anthology and the Best of Konton Magazine anthology. Vitimus is holds the highest initiatory rank in Haitian Vodou, that of Hougan Asogwe,, is a Usui and Karuna Reiki Master, and NLP practitioner and a licensed hypnotherapist. Currently, Andrieh Vitimus is faculty at Peter Carroll's Arconorium College. Andrieh is the host of the international successful radio show, Deeper down the Rabbit Show (ddtrh.com) and has taught at conventions across the Midwest including Starwood, Sirius Rising, Babylon Rising, Convocation, Real Witches Ball, various Pagan Prides and more.
Learn more at: andriehvitimus.com
S. Connolly has been practicing and studying all things "occult" and metaphysical since 1984. Her interest started with divination, gematria, and necromancy and quickly spiraled toward ceremonial magick, witchcraft, and Daemons. She has been a practicing Daemonolatress since 1988. She also writes occult/paranormal mystery novels (with Daemonolater and Satanic characters) as Audrey Brice, bdsm/erotic romance and horror as Anne O'Connell, and she writes general fiction, fantasy fiction, and pg paranormal fiction as S. J. Reisner.
Learn more about Daemonolatry visit: demonolatry.org
Learn more about S. Connolly visit: s-connolly.com