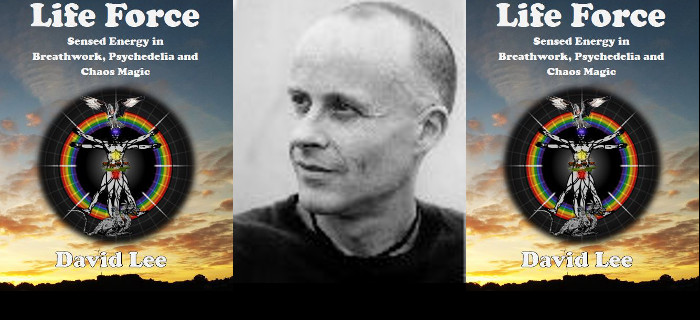 Andrieh Vitimus and Zachary Lui welcome Dave Lee to the show to discuss his latest book Life-Force: Sensed Energy In Breathwork, Psychedelia And Chaos Magic.
Dave Lee is a Chaos magician, breathwork coach and writer with a fund of bizarre experiences. He has spent decades researching effective techniques for undoing our conditioning and changing our realities, including Chaos Magic, entheogens and energy-body alchemy. He is a qualified breathwork coach and a leading light in the Chaos Magic organization the Illuminates Of Thanateros. Dave has run workshops on magic since 1993, in UK, USA, Germany, Austria, Spain and Holland. He also provides online magical training.
Visit his website http://www.chaotopia.co.uk/ or email info@chaotopia.co.uk for details of courses and free webinars. Dave's writings have appeared in more occult and underground magazines than he cares to remember and he was one of the early editors of Chaos International magazine. His non-fiction books include: Chaotopia!, The Wealth Magic Workbook, Bright From the Well, Connect Your Breath and Magical Incenses. Details of his books can be found on his website. Experiences that are too weird to fit into his non-fiction get used to create the other realities he writes about as David R. Lee – see his novels The Road to Thule and Twisted Power.
His fiction is featured on a Facebook page https://www.facebook.com/KingdomOfWessex?ref=hl
You can find his blog at http://chaotopia-dave.blogspot.com, and follow @dleeahp on Twitter.