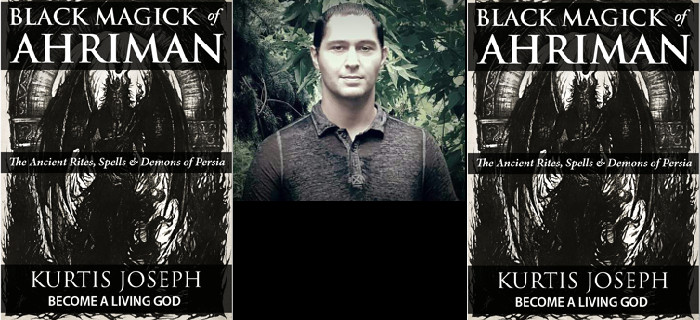 Jason M. Colwell and Stephanie Connolly Reisner welcome Kurtis Joseph to the show for the first time, to discuss his book Black Magick of Ahriman.
Kurtis Joseph proclaims himself a Black Magickian. He specializes in dark alchemy through the teachings of the most ancient Gods & Goddesses of humanity. He is greatly influenced by schools of eastern thought which he enjoys teaching others to apply in practical ways.
He grew up in a secular home which could provide no answers for the spiritual questions he began to ask. The spiritual doctrines of various warrior traditions began to offer some insight while also raising even more questions. In his earlier years, he felt Christianity would offer the missing pieces to the puzzle so he sought to become a pastor by gaining an education at a Bible institute. However, through his research of the Abrahamic faiths, he saw a much more sinister agenda hidden behind these religions. At that point, he perceived no other option but to turn to the very Gods which were demonized by the modern Church and State. The demons of modern religion became his allies on the quest for truth and he vowed to become a voice for the Gods of old.