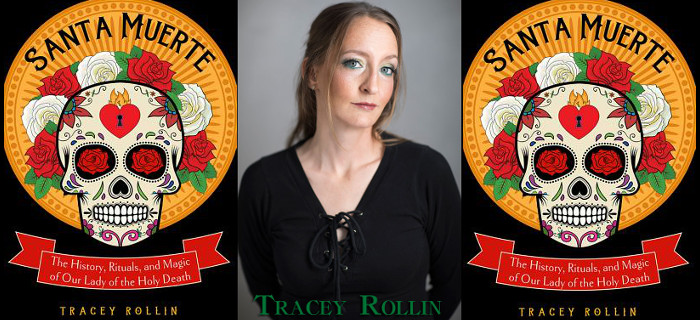 Andrieh Vitimus and Jason M. Colwell welcome Tracey Rollin to the show for the first time to discuss her work with Santa Muerte. Check out her book Santa Muerte The History, Rituals, and Magic of Our Lady of the Holy Death.
Tracey was born and raised in New Mexico. She grew up surrounded by a culture within a culture. Her mother is a German immigrant and a devout Catholic, and she raised her in the ways and traditions of her people. Her childhood memories are just as full of stories of Thor and Freya as they are of stained glass church windows!
She also enjoyed being surrounded by my warm and friendly Hispanic friends, many of whom were recent Mexican immigrants, who shared the stories of their culture. In her teenage years, her own enthusiasm for the Catholic Church began to wane when she studied the history of why women could not be ordained as priests. Soon she began to practice chaos magic and witchcraft, and has done so for the past twenty years. She has since dedicated her life to the advancement of consciousness, spiritual understanding, and personal strength.
Over the years several of her private students have pushed her to commit her simple magical methods to paper. She published her guide, Meditation Beads for Witches, (available here on Amazon) in May 2014. That led to her being asked to write for The Portal magazine. Her article, "The Pearls of Isis," appears in their Spring 2016 issue.
She began working with Santa Muerte a number of years ago using methods that were familiar to her because of her Catholic childhood roots. Her successes have been quite gratifying, and She is proud to be sharing her successes with you.
Check out her website: