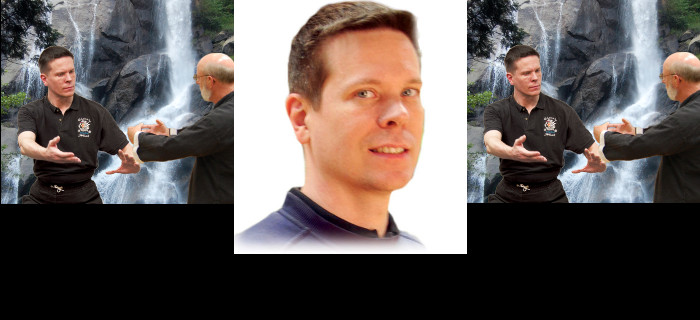 Jason M. Colwell and Zachary Lui welcome Richard Clear to the show for the first time to discuss his work with Martial and Healing Tai Chi as well as Internal Arts and his personal experiences with them.
Master Richard Clear has spent over 40 years studying the most lethal & vicious fighting systems in the world. He removed all of the sport & ceremony and then added every dirty trick in the book. His scientific self defense program is quick to learn and contains only the most effective & deadly techniques.
Along with the fighting systems, Sigung Clear also studied the Internal Power and Health systems of Tai Chi and the Internal Arts. This study has been extremely beneficial to his long term health and well-being. He has produced several National Push Hands Champions and helped many people overcome physical pain and debilitating trauma due to injuries and disease.
Sigung Clear and his highly successful schools have been featured in Inside Kung fu magazine, Black Belt Magazine, Fox National News, World Net News Daily, as well as other local television and media all over the U.S.
His training includes over ten styles of Silat and Kung Fu, as well as an intensive deep knowledge of Tai Chi and Chi Kung.
Professional Certifications
* Self Defense Master of the Year 2007
-USA Martial Arts Hall of Fame
* Sigung (Senior Teacher – Red Sash)
-Old Hand Shao lin and Internal Kung Fu
Advanced training received from China's "old Masters" Living Treasures in Mainland China 1993 & 1994 INCLUDING LIU WAN FU – WINNER OF THE LAST FULL CONTACT "DEATH MATCHES" held in China in the 1950's!
Richard Clear has the following Certifications:
* Master Practitioner of KUN TAO SILAT de Thouars
* Master Practitioner of Pentjak Silat
* Sigung (Senior Teacher – Red Sash) Tai Chi and Chi Kung
* Si-Tai-Gung Street Kung Fu (Founder and Head of System)