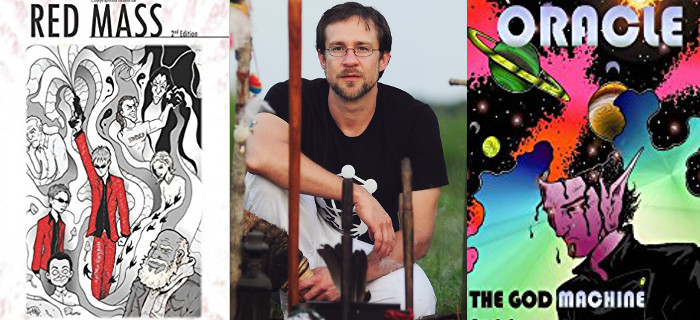 Jason M. Colwell and Jim Stovall welcome Daniel Moler to the show to discuss why "Nobody owns the word Shaman".
Daniel Moler is a writer, artist, educator, alchemist, shamanist, and all-round student of life. With a Master's in Liberal Arts, he has taught college courses in many areas including art, literature, and philosophy. Daniel has published fiction and nonfiction works around the world in magazines, journals, gaming modules, and online. He is the author of the psychedelic urban fantasy RED Mass, the Terence McKenna guidebook Machine Elves 101, as well as a contributor in Ross Heaven's book Cactus of Mystery: The Shamanic Powers of the Peruvian San Pedro Cactus.
His newest book, Shamanic Qabalah, will be published from Llewellyn Worldwide in 2018. Among being trained in a variety of alternative healing modalities, Daniel is a sanctioned teacher of the Pachakuti Mesa Tradition, a form of Peruvian shamanism brought to the U.S. by respected curandero don Oscar Miro-Quesada.
You can read more works by Daniel at http://www.danielmolerweb.com/.