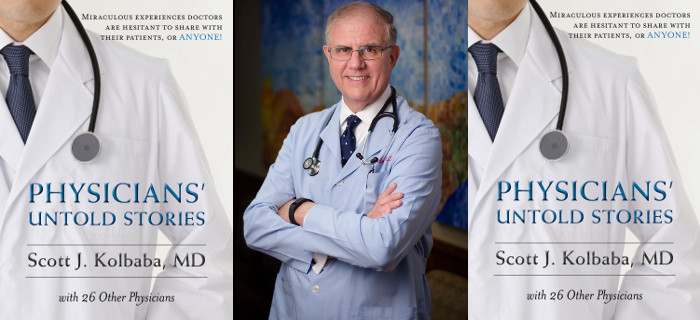 Andrieh Vitimus and Jason M. Colwell welcome Scott J. Kolbaba to the show, for the first time,  to discuss his book, Physicians' Untold Stories.
Scott J. Kolbaba, MD, a practicing internist, interviewed 200 courageous physicians who came forward with 26 of the most miraculous experiences of their careers. These stories have been chronicled in his new book, Physicians' Untold Stories. Dreams foretelling future events, apparitions and other miraculous experiences come to life within its pages.
Dr. Kolbaba, after completing a tour in the Marine Corps Reserves, attended the University of Illinois College of Medicine where he graduated with honors and was rewarded membership in the Alpha Omega Alpha Honor Medical Society. He completed his residency at the Mayo Clinic in Rochester, Minnesota. In private practice, he has been recognized as one of the top doctors in the Chicagoland area by Chicago Magazine.
Learn more at http://www.physiciansuntoldstories.com/