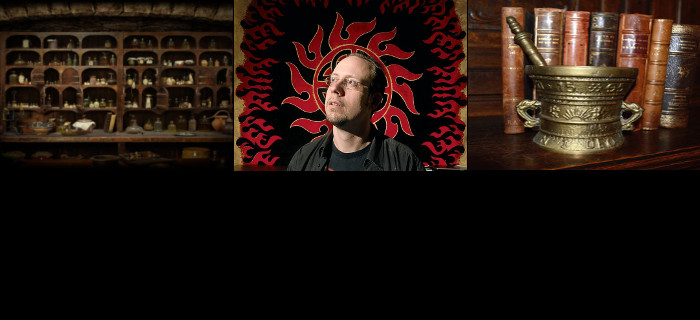 Live Tue. Oct. 4th, 2016 8PM EST on Para-X-Radio.com
Andrieh Vitimus and Jason M. Colwell welcome Stewart, expert herbalist, co-founder and co-owner of Spirit Apothecary, Concoctions Leaf and Bean, and Cleveland Pagan Pride Day Organizer.
Matthew have expert knowledge of the magical & healing properties for over 500 herbs, botanicals & oils. He is long time practicing Magician who has used his knowledge to succeed in two pagan business ventures. He has a strong drive to build community that has led him to organize, together with his wife, the very successful Annual Pagan Pride Day event for seven years and going.
http://www.spiritapothecary.com
http://www.clevelandpaganpride.org
Spirit Apothecary and Concoctions Leaf and Bean
Hours of Operation Monday – Friday 12-8pm
Saturday 11:00am – 7:00pm
Sunday CLOSED
Spirit Apothecary Botanicals & Findings, LLC 664 Broadway Avenue
Bedford, Ohio 44146  (440)439-HERB