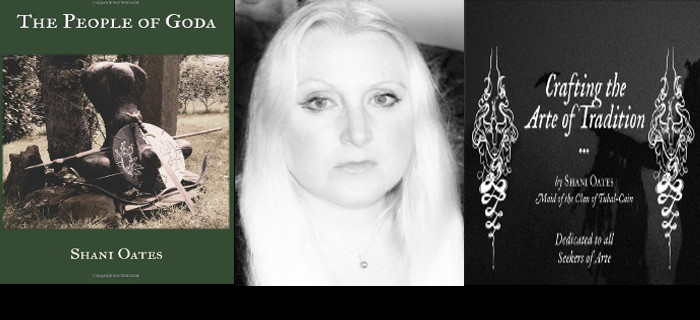 Broadcast Tue. June. 28, 2016 8PM EST on Para-X-Radio.com
Andrieh Vitimus and Jason M. Colwell welcome Shani Oates: Maid of the 'People of Goda, of Clan of TubalCain' to the show, to discuss her book Crafting The Arte Of Tradition.
Shani Oates, in her own words:
From the Moorlands (UK) I am able to devote my time to a 'lived' tradition which informs and is informed in turn by those devotions. My world, infused with ancestral lore and history finds expression within a Faith that continues to inspire my journey as a mystic, and pilgrim.
Manifest through all works, my enquiries are given life through the written word in prose and verse, through visionary sketches, photography and therapeutic holism.  Enriched by other complementary gnostic and Craft ordinations and initiations, my life-long study and research of theology, philosophy and anthropology has deepened my engagement through their Mysteries proper.
These disciplines have sourced my lectures at moots and Esoteric Conferences, serving further my role and duty as the current Maid of the 'People of Goda, of Clan of TubalCain'