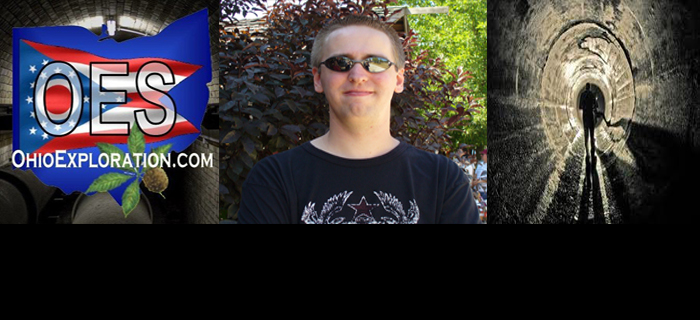 Ohio Exploration Society Founder Jason Robinson has always had an interest in the unknown and unexplained. Growing up, he often wondered about off-limits areas he saw in his neighborhood. An abandoned school the next block over and a gated stairway near a railroad overpass intrigued him, and he often day-dreamed of what was behind those locked doors. Jason enjoyed watching television shows like "Unsolved Mysteries" and later "Sightings," and enjoyed hearing other people's tales about the strange things they had experienced. It wasn't until Jason was attending college at Denison University in 1998-99 that his interest in the paranormal was further solidified when he had his first personal encounter with the paranormal…an unseen hand that touched his shoulder one night as he typed a paper in his dorm room.      
In the spring of 2000, Jason purchased his first digital camera, a simple 1-megapixel point and shoot…a pretty nice camera at the time. Jason wondered how he could put his camera to use beyond taking photos at family outings. That is when he discovered an emerging hobby known as urban exploration. Jason decided to check out a few abandoned graveyards and old buildings, taking photos along the way. A few of his close friends decided to join him during his adventures and the Ohio Exploration Society was formed, thus combining Jason's interest of abandoned locations with his interest in the paranormal. Throughout the past 16 years, the OES has often passively, or sometimes actively, investigated the locations they explore. Jason has appeared on SyFy's Haunted Highway, several radio shows and podcasts, news broadcasts, and numerous newspapers, magazines and books, discussing his encounters with both the paranormal and Ohio's forgotten history.
Matt Stilwell is the Vice President of the Ohio Exploration Society.  He has been involved in Urban Exploration and Paranormal Investigation for approximately 20 years.  He currently resides in Ohio and is employed as a lead for an automation and logistics company.
Check out The OES at ohioexploration.com