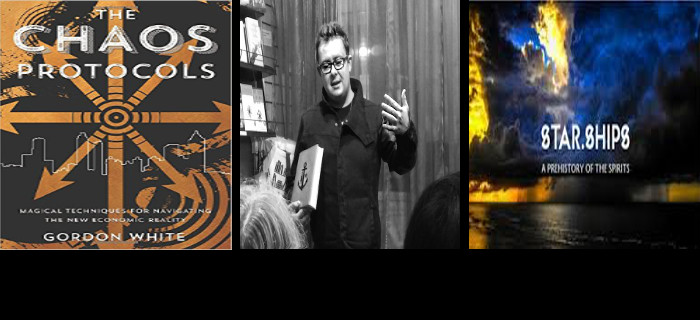 Jason welcomes Gordon White back to the show to discuss his latest book, The Chaos Protocols. Gordon's latest work takes a serious look at the new normal of the world economy and offers economic and magical strategies, for achieving financial success.
Gordon White runs one of the leading chaos magic blogs and podcasts, Rune Soup. He has worked nationally and internationally for some of the world's largest digital and social media companies, including BBC Worldwide, Discovery Channel, and Yelp.
Gordon has presented at media events across Europe on social and data strategy as well as the changing behaviors and priorities of Generation Y. During this time, he has partied with princes, dined in castles, dived on sunken cities and even had a billionaire knight buy him bottles of champagne.
Find him on twitter: @gordon_white.
Read more: http://runesoup.com/about/#ixzz24gS1UoDJ