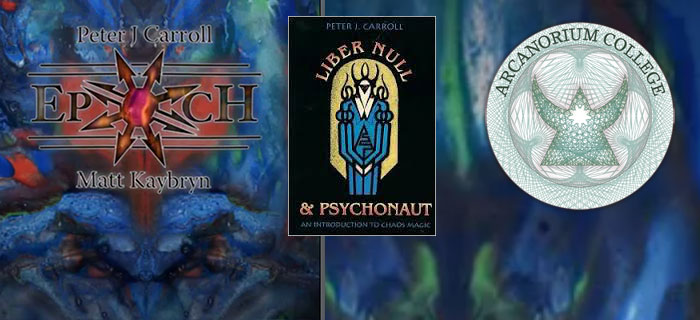 Tue. March. 25, 2014 8PM EST on Para-X-Radio.com
Andrieh Vitimus and Jason M. Colwell will interview Peter J. Carroll.  That's Right.  Peter J. Carroll.   Peter will come on the show to discuss his new book, Epoch, the knights of Chaos, the Arcanorium and Chaos Magic.
Peter Carroll wrote the seminal classic Liber Null and Psychonaut and spawned an entire movement which had tremendous influence ( whether directly admitted or not) on all of the occult circles in the modern era.  His later books focus in on time magic but
He maintains a personal website at specularium.org and acts as Chancellor to Arcanorium College arcanoriumcollege.com.
A modest Inclusion of his accomplishments include:
Past Grandmaster of the Magical Pact of the Illuminates of Thanateros
Chancellor of Arcanorium College
Acting Marshall, Knights of Chaos
A Bard of Dobunni Grove
He is also a Millionaire with his own business.
Full Discloser:  Andrieh is a teacher at Peter Caroll's University The Arcanorium College)