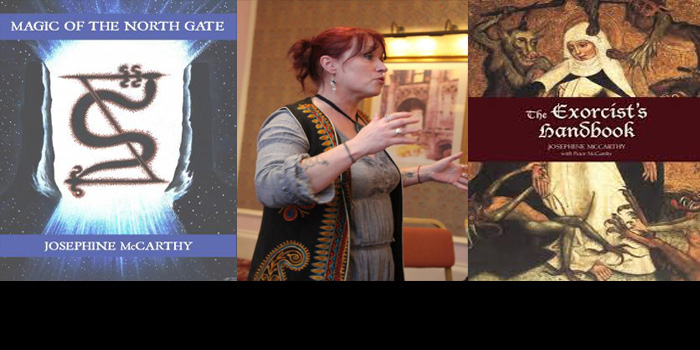 Live Tue. Oct. 22, 2013 8PM EST on Para-X-Radio.com
Josephine McCarthy has been active in magic for 35 years and teaching/writing for 20 years. She works within the Western Mystery Tradition with particular emphasis on visionary Kabbalistic forms. These days She works with a small group of magicians and spends most of her magical time writing and working on creative programs with her partner, Artist Stuart Littlejohn. Her books include the Magical Knowledge Series, The Exorcists Handbook, and her esoteric novel the Last Scabbard. She has a book coming out in the summer with Mandrake of Oxford Press, that will focus in detail on magic of the land and the body.
She is also a mother, grandmother, a wife and a cat herder.