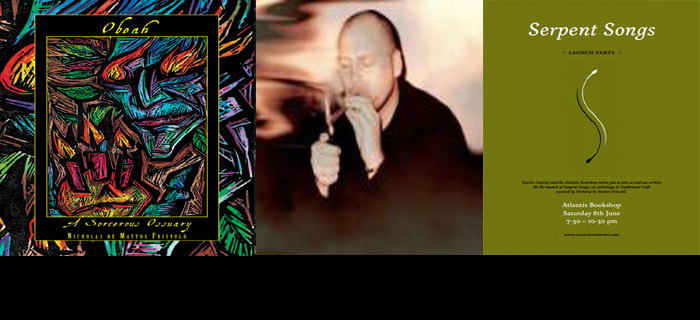 Live Tue. Oct. 8th, 2013 on Para-X-Radio.com
Andrieh Vitimus and Jason M. Colwell welcome Nicholaj de Mattos Frisvold to the show to discuss his book Obeah A Sorcerous Ossuary.

Nicholaj de Mattos Frisvold is an anthropologist and psychologist who over the course of the last fifteen years been studying, both academically and practically, African and Afro-derived cults in the New World. This has led to a multiplicity of initiations into Vodou, both from Benin and Haiti, Santeria, Kimbanda, Palo Mayombe and Ifá. He makes part of the council of elders in the Ogboni society of Abeokuta, Nigeria.
He has for the last decade lived in Brazil where his studies and involvement in traditional forms of metaphysics, faith, cult and witchcraft is a constant theme in his life.
nicholaj@gmail.com
www.starrycave.com