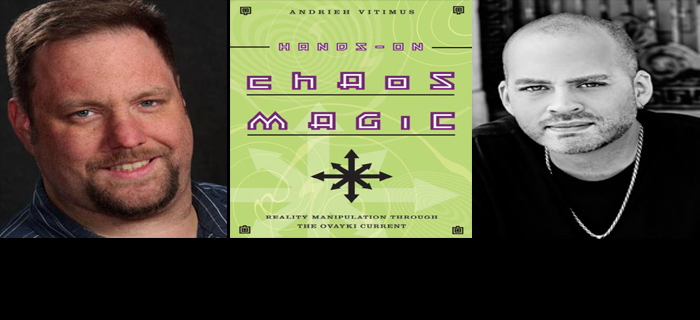 Live Tue. July 16, 2013 8PM EST on Para-X-Radio.com
Join Andrieh Vitimus and Jason M. Colwell as we talk to ordinary folks like you that chose to be heroic and take on a short but intense challenge to diligently work with a self chosen spirit for 30 consecutive days. These are some of the folks who saw it through to the end. Real everyday people, working real magic, and getting real results.
The Challenge
Step 1: Email Andrieh at andriehvitimus@gmail.com and ask to be in. Log in to this site, with google, twitter, or facebook. The account will let you log in. Once in, Andrieh will give you permission to post.
You must post each post under the category of 30 Day Entity Challenge, and you must TAG the post with the Entities name. You can see that with the first post Andrieh Posted.
Step 2: Pick an entity. Spend 2-3 weeks researching the entity and work out an evocation or invocation of the said entity. Try to run through this and test it. The Invocation or Evocation should take longer then 30 minutes and should be intense. Of course, intense could mean meditative, but really should be a balls to the wall ritual. All of your prep work, has to be meticulously documented and you have to put it all on the web page and tagged with pictures, research notes and documentation. If you are trying the ritual to iterate it, please post each interaction.
Step 3: Set a date to Start. From that Date, Do the ritual with the entity for 30 days after the start date. Document it on this site. In the title ( so Andrieh can work on making this all pretty put Day 1: Username or Name ( as in yours) Journal with your Entity. Include pictures of the ritual if you can. Write out how the ritual went, and odd things happening in your life.
Step 4: Transform
http://30daychallenge.andriehvitimus.com/30day-entity-challenge/