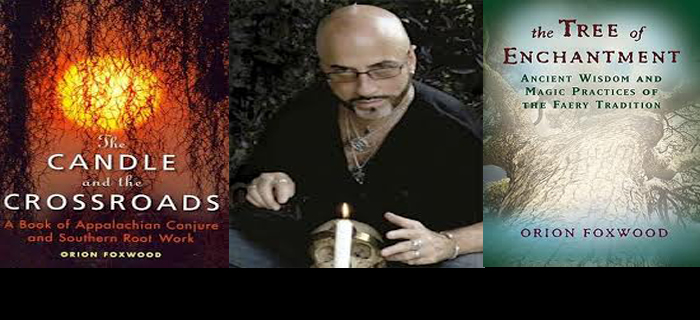 Tuesday Feb. 19, 2013 Live 8pm EST on www.para-x.com
Andrieh Vitimus and Jason M. Colwell Orion Foxwood to the show to discuss his latest work THE CANDLE AT THE CROSSROADS!
Orion grew up with the second sight in the Shenandoah Valley in Virginia, an area rife with the folk practices of the southern and Appalachian tradition. He is a witch and Elder in Romano Celtic-Traditional Craft, High Priest in Alexandrian Wicca and teacher of the Faery Seership tradition. He is also the founding Elder of Foxwood Temple and a primary founder of the Alliance of the Old Religion, a national network of covens in his line that have united to preserve the ways of his Elders. He was the co-director of Moonridge, a center for metaphysical, Craft and Faery studies in Maryland. For over 20 years, he has lectured extensively across the United States and in the United Kingdom on the Craft, Faery Seership Tradition and Southern Folk Magic and conjure. He is the author of The Faery Teachings (RJ Stewart Books, 2007), a collaborative CD project with RJ Stewart named Faery Seership and his newly released book The Tree of Enchantment (Weiser books, 2008).
On the lecture circuit, he is best known for his teachings on traditional second sight and folkloric Faery practices originating in the ways of the Faery Doctors and Cunningmen of Britain, Ireland, Scotland and Wales and the conjurers of the American South. In the "other" professional world, he hold a Masters Degree in Human Services, is a licensed professional counselor and a public health administrator. His teachings are based in traditional folk practices aimed at direct spirit contact for substantive personal transformation.