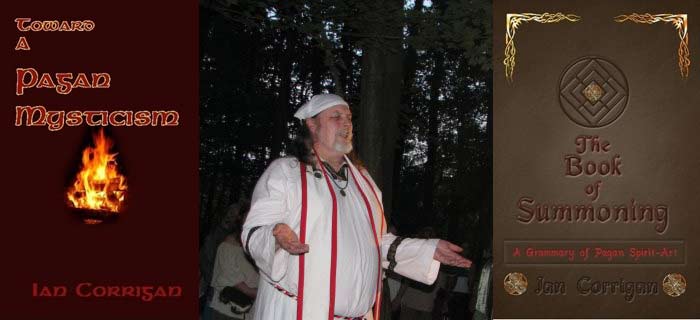 Tuesday Jan 29, 2013 Live 8pm EST on www.para-x.com
Andrieh Vitimus and Jason M. Colwell are excited to welcome Ian Corrigan back to the show to discuss his newest book:  The Court of Brigid
Ian Corrigan – has been teaching, learning, singing and playing in the American Neopagan movement since 1976. Beginning by teaching 'Witchcraft, Magic & the Occult' for the Kent State University Free School, he has decades of experience in a variety of occult, pagan and magical topics. Having received his 3rd degree initiation in Celtic Traditional Wicca in the early 80s, Ian has led eclectic study groups, a traditional Wiccan coven and a Druid Grove. Ian has been well-known for decades at Pagan festivals as a bard, ritualist and teacher.
For the past 30 years Ian's primary path has been Celtic polytheism and especially Neopagan Druidism. Ian has been a primary author and teacher in Ar nDraiocht Fein, having been recruited by Isaac Bonewits in the mid 80s. He is a founder of Stone Creed Grove, ADF's oldest working congregation, and served as ADF's first Chief Liturgist and first elected Vice Archdruid. Ian worked with Isaac to develop the ritual forms used in ADF Druidry today, and was the developer and primary author of ADF's Dedicant basic Pagan training Program.
While Druidry is Ian's primary path, his magical and religious studies interests include Western Tradition magic and Hermetics, world polytheisms and tribal magical systems, Tarot, Runes and the history and development of our modern Pagan ways. Ian continues to teach Celtic Paganism, trancework and magic at festivals and seminars.