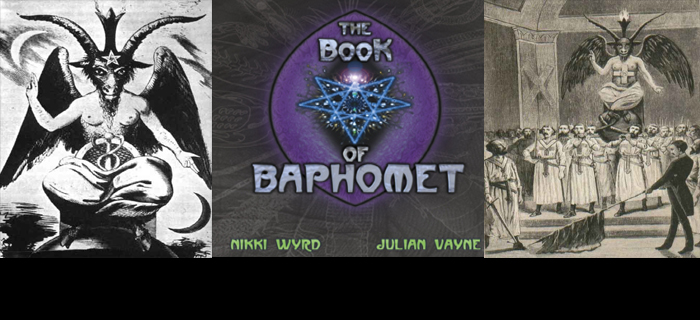 Jan. 15, 2013 8pm www.para-x.com
Andrieh Vitimus and Jason M. Colwell welcome Nikki Wyrd to the show!
Nikki worked closely with Julian Vayne to produce this wonderful tribute to Baphomet.
Nikki Wyrd has practised doing Chaos Magick for 23 years so far. She could stop any time she wanted, but finds life a bit more exciting with it. After children, punk music and university, she now has too much time on her hands. She wears many hats, including the pointy Vice-Chancellor one of Arcanorium College.
Forward from the Book of Baphomet:
You hold in your hands the material result of many years' hard craft.
This Book contains some of the secrets of Life itself; or rather, the
occult deity of Life on Earth, Baphomet. Horned, vital, beautiful, awe
full, our aeons old Chaos Magick idol finds a name from the Knights'
Templar, then goes incognito through the Enlightenment (when
flourished those great natural philosophers beloved of science
historians), before emerging via devil worship and witchcraft into
this era of Deep Ecology.
Darwin could have used a picture of Baphomet as his frontispiece, to
demonstrate the one flesh from which all species originate. Contacting
this Great Spirit, the anima mundi, allows access to a new way of
ordering the world, with fresh visions of how and why we could Live.
Here the authors weave strands from their lives into a rich tapestry
of images, which might give you a pointer or two towards your own
self-realization, whilst amusing, entertaining, and instructing along
the way.
Revolution, evolution, leap beyond the apocalypse to the Now!