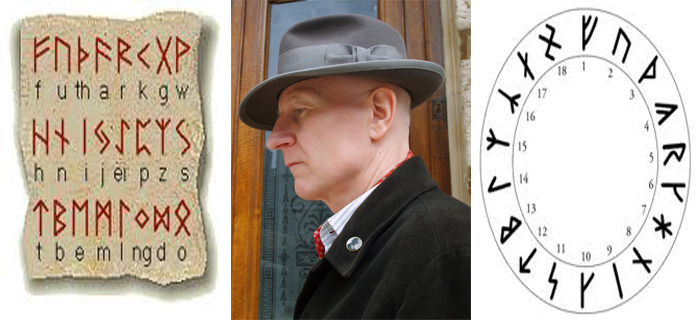 Listen Live Jan.8, 2013 8pm EST www.para-x.com
Andrieh Vitimus and Jason M. Colwell welcome Ian Read to the show to discuss his work with the Runes!
Ian Read worked with the bands Current 93 and Death In June before founding Sol Invictus with Tony Wakeford and then his own project, Fire + Ice. His latest album, Fractured Man, will be released in the fall.
He edited and produced issues 6 – 25 of Chaos International magazine and all of the 24 issues of Rûna magazine.
Ian is a former 1st degree magus and Section Head of the Illuminates of Thanateros Chaos Magical order in the UK. He is still a member of the IOT but is now an Elder. He is in charge of the UK and European activities of the Rune-Gild. He is also a teacher at Arcanorium College.