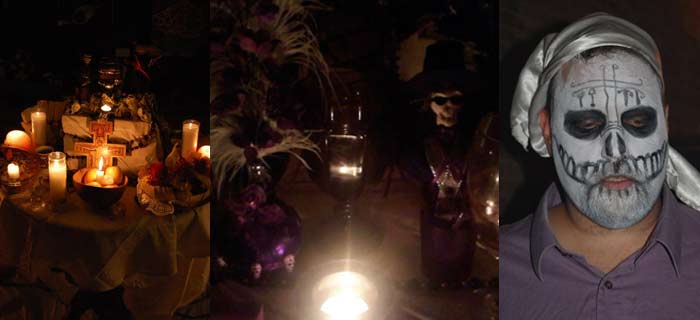 This is a rebroadcast of the ancestral show from last year. Included in this podcast is Episode 28 and Episode 29 on the Ancestors.
As promised, here is the first part of the Ancestral Magic A Fast Essay (Revised and Added to) , want more?  Well you'll have to http://www.arcanoriumcollege.com/
Episode 28
Guest Host Kimmi Jae formally of Reign Radio, helps Andrieh Vitimus and Jason explore the white table method of Ancestral service.  This easy to use method of Ancestral work was taught to Andrieh Vitimus while he was in Haiti getting initiated as a Houngan by the Roots without End society.  While Andrieh is no longer active in the society, Jason and Andrieh have used and refined these Vodou inspired techniques to create real change in their and other people's lives.    Andrieh Vitimus goes over the procedure of setting up an initial altar, basic applied meditation, and basic mediumship with your ancestors while Jason covers how these techniques have changed both of their lives.
Episode 29
Andrieh Vitimus combines his knowledge of NLP and hypnosis with his knowledge of working with the dead to provide a powerful and transformative experience with your ancestors. Halloween and this time of year used to have real religious significance. This transformative experience brought to you on Halloween by Andrieh Vitimus, Jason Colwell, and the Para-x Staff. Experience what it could be like to commune with your ancestors while feeling their love and support. Take this experience and apply it to your magic, your life, and your healing. Interested paranormal investigators who do the service, try to set up your recording, sensor and video equipment around where you are communing with the dead. We welcome the awesome stories.