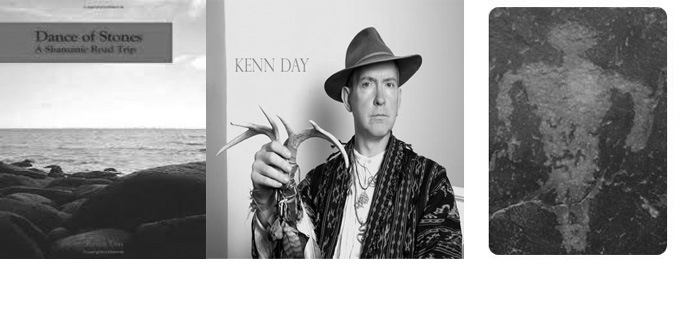 Live Tue. Sept. 18, 2012 on Para-X.com
Andrieh Vitimus and Jason M. Colwell welcome Kenn Day to the show to discuss his style of Shamanic practice.
Kenn Day is a nationally recognized lecturer with over 15 years experience delving into the mysteries of the human spirit.
He began his studies in alternative healing techniques with Hypnosis, NLP and creative visualization techniques as a founding member of the Institute For Human Development.
Kenn has studied various indigenous forms of shamanic practice, as well as shiatsu, movement technique, jin shin do, and other body centered therapies. Kenn was on the founding faculty of the Academy of Chinese Acupuncture in Lebanon, Ohio teaching medical qi gong and tai chi. He is licensed by the Ohio State Medical Board and certified as a Structural Therapist.
Over the last ten years, he has taught numerous workshops on such topics as Shamanic States of Consciousness, Magickal Movement, and Sacred Theater.
Most recently, Kenn graduated from a two year training in Systemic Constellation Work — a form of soul level therapy pioneered by Bert Hellinger in Germany. He is now a Certified Systemic Constellation Facilitator and will be offering weekend seminars in Cincinnati and other major cities with his wife Patricia who is also a trained facilitator.