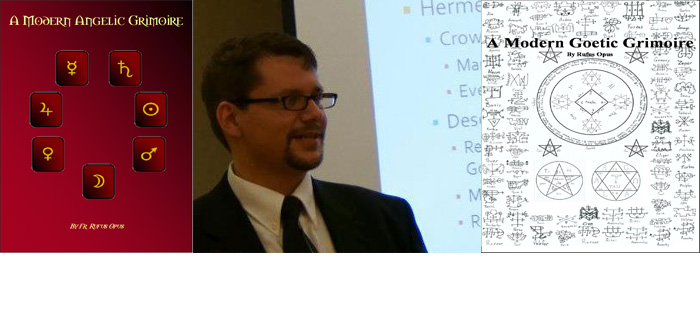 Live Tue. Aug. 28, 2012 on Para-X-Radio.com
Andrieh and Jason welcome Rufus Opus to the show to discuss his Neo-Platonic approach to working with the spirits.
Rufus Opus is a professional Hermetic magician and teacher of the esoteric arts. He has authored several eBooks on the practical application of Hermetic Principles, and teaches the Red Work series of courses, an in-depth study of the process of the alchemical Great Work. With over 20 years of training and practice, RO is a firm believer that magical study should result in tangible, practical manifestations of a better life, not only for the magician, but for everyone they come into contact with. For more information, see his blog at headforred.blogspot.com, his personal website at rufusopus.com, and his products and services.