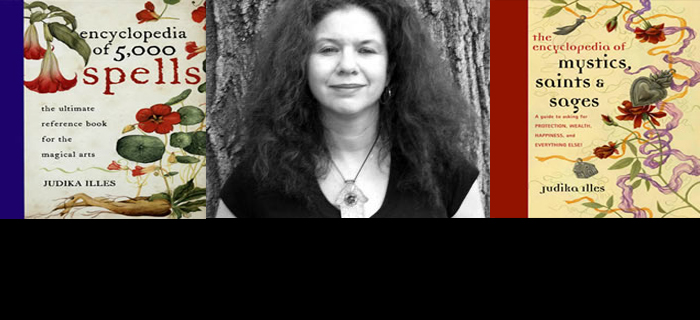 Live Tue. June 5th, 2012 on Para-X-Radio.com
Andrieh Vitimus and Jason M. Colwell welcome Jukica Illes to the show to discuss her compilation spell-book The Encyclopedia of 5000 Spells!
Judika Illes is an independent scholar, educator, and author of several books of folklore, folkways, and mythology about the subjects of magic, the occult, divination, diverse spiritual traditions, witchcraft, and the paranormal.
She is the author of four popular encyclopedias: The Encyclopedia of 5000 Spells, The Element Encyclopedia of Witchcraft. The Encyclopedia of Spirits, and the brand new Encyclopedia of Mystics, Saints, and Sages. Her other books include Pure Magic, Magic When You Need It, and The Weiser Field Guide to Witches as well as The Weiser Field Guide to the Paranormal (published under the alias Judith Joyce).
Judika's frequent radio appearances include Coast to Coast AM with George Noory, Ripley Radio Oddcast, Fangoria Radio, the Hilly Rose Show and the X-Zone with Rob McConnell. She has been featured in publications including The Witches' Almanac, The Spirit Guide to Spellcraft (Australia), and Prediction Magazine (UK).