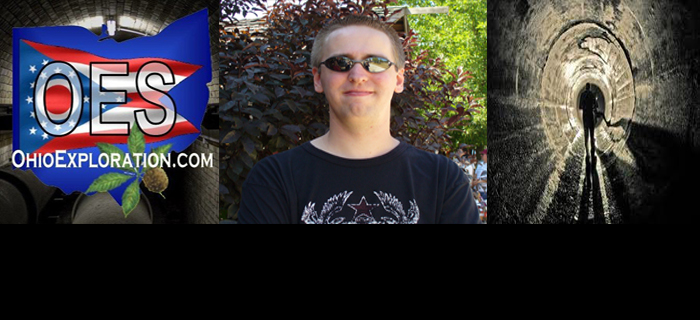 Live Tues. April 24th, 2012 on Para-X-Radio.com
Andrieh Vitimus and Jason M. Colwell are joined by one of Jason's long time partners in crime, Jason Robinson of the Ohio Exploration Society, to discuss past adventures in both Urban Exploration and Paranormal Investigation!
OES Founder Jason Robinson has always had an interest in the unknown and unexplained.  He enjoyed watching television shows like "Unsolved Mysteries," and later "Sightings," and enjoyed hearing other people's stories about the strange things they had experienced.  It wasn't until Jason was attending college at Denison University in 1998-99, that his interest in the paranormal was further solidified when he had his first personal encounter with the paranormal…an unseen hand that touched his shoulder one night as he typed a paper in his dorm room.  In the spring of 2000, Jason purchased his first digital camera, a simple 1-megapixel point-and-shoot (a pretty nice camera at the time).  That is when he discovered an emerging hobby known as Urban Exploration.  Jason decided to check out a few abandoned graveyards and old buildings, taking photos along the way.  A few of his close friends decided to join on his adventures and the Ohio Exploration Society was formed, thus combining Jason's interest of abandoned locations and history with his interest in the paranormal.  Throughout the past 12 years, the OES has often passively, or sometimes actively,  investigated the locations they explore.
Founded in the summer of 2000, the OES is a group of urban explorers who visit both well-known historical locations and those forgotten with time.  Members of the Ohio Exploration Society research and photograph locations that include everything from abandoned buildings to rural cemeteries to ancient Indian mounds to wonders of nature.  They publish their research and photos on the Ohio Exploration Society website in an attempt to preserve the history and the memory of these important sites.  Within the website you'll find videos that were shot on location, 360º interactive panoramic photos, thousands of digital photos and the stories behind the places we've visited throughout the years.
In addition to documenting Ohio's forgotten and historical sites, the Ohio Exploration Society offers paranormal investigations to property owners free of charge.  Unlike some paranormal groups (or fan clubs) who emulate what they have seen on paranormal television shows, the OES has developed their own investigative techniques.  The team focuses on physical research by using video recorders, digital cameras, audio recorders and other equipment combined with historical research to document paranormal events.
You can see the OES's huge online collection and contact Jason Robinson at http://www.ohioexploration.com