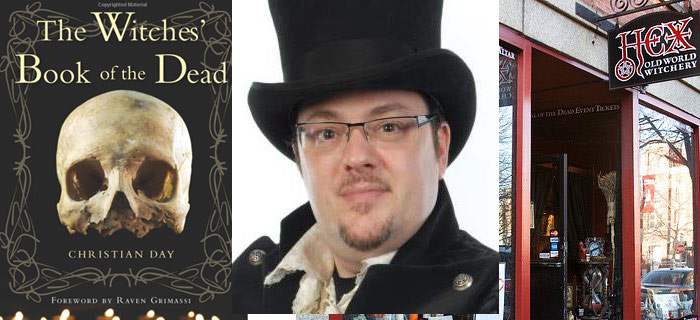 Live Monday 8pm EST, on Para-X.com
Owner of Hex Old World Witchery, Author Of The Witches' Book of the Dead, and Salem Native, Christian Day joins us to talk about working with the dead from a serious witch perspective. Critically acclaimed, The Witches' Book of the Dead is a great starting guide for starting work with the dead and for more advanced practitioners.
Christian Day is a modern day Warlock living in the "Witch City" of Salem, Massachusetts. A practitioner of the ancient arts of Witchcraft—a spiritual path devoted to old world folk magic, healing, and veneration of the dead, Christian owns two occult shops in Salem: HEX: Old World Witchery, dedicated to the practices of Witchcraft, Hoodoo, and Conjure, and OMEN, a psychic parlor and Witchcraft emporium which features a staff of gifted psychic readers. Each October, Christian hosts Salem's annual Festival of the Dead, an event series that includes such popular events as the Official Salem Witches' Halloween Ball, an Annual Psychic Fair and Witchcraft Expo, and an authentic séance. Among his many media appearances, Christian has been featured on The Travel Channel, Showtime, TLC, MSNBC, Dish Network and in The Chicago Tribute, The Wall Street Journal, The Boston Globe, The Boston Herald, CNN.com, USAToday.com and, of course, The Salem News.