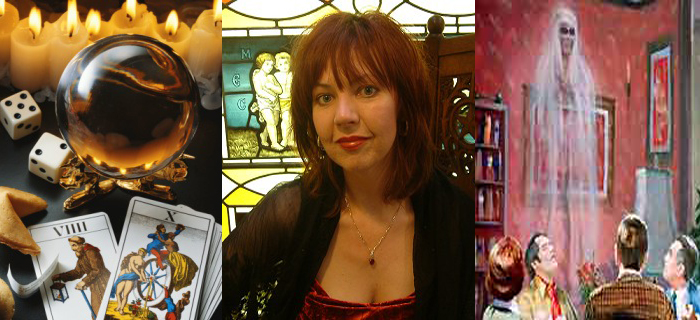 Andrieh Vitimus and Jason Colwell, of Deeper Down the Rabbit Hole welcome Clairvoyant Medium Susan Leybourne.
Susan has had a natural gifting in medium-ship since childhood and is also an accomplished student of the Occult Sciences. She was one of the few personal Students of Brother RBB, a renowned Italian Kabbalist and Hermetic Philosopher in Dewsbury, West Yorkshire. In 1994 she was appointed the first Pagan Chaplain in a UK University, at the University of Leeds. Susan regularly speaks in Universities as an outside expert in Comparative religion, Pagan traditions, Shamanism, Spiritualism and Spirit based Theology. In 2004, she began further advanced Mediumship training at the Arthur Findlay College. 2007 she was invited to begin Tutor training, and began her assessments there in 2009 to become a full Tutor of the Spiritualists National Union and the Arthur Findlay College.
Susan has joined us to have a conversation about her experiences as an accomplished Clairvoyant Medium. This show was prerecorded for our guest's convenience due to the time difference between our shows scheduled time and Great Britain, were Susan resides.