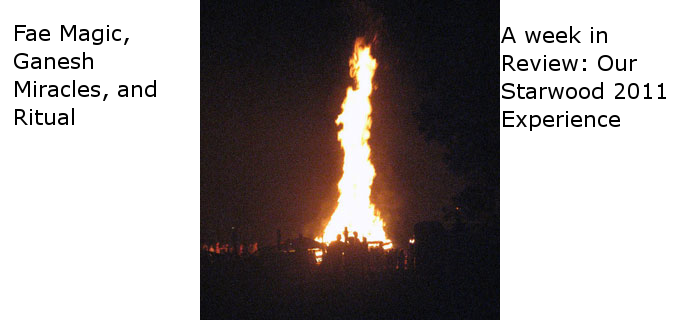 on Para-x.com Monday 8PM EST.
In this episode we cover a few details relating to next weeks ritual on air. 10 minute breathing training.
In addition, we will open the phones to call ins to talk about our 2011 Starwood experience.
Including:
Hard Core faery possessions rituals, The Fae just are not what people think.
Geni Locii and what they have to say about things ( aka basically Fae type spirits).
When Traditional Banishing is just not appropriate, Shamanic banishing AKA respect.
The Miracle of Ganesh and MORE
Call ins Welcome and appreciated.
Our Call in number is 216-772-0223 or via skype to andriehvitimus