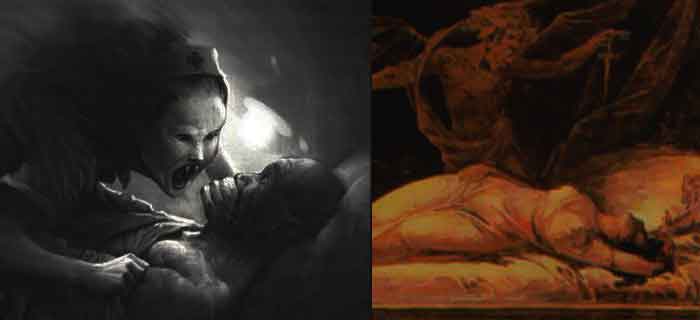 available here on podcast 5/17/11
Although some of current new age pop philosophy entails the belief that there is nothing that goes bump in the night that can hurt you, the 3 magi Andrieh Vitimus, Al Anderson, and Jason Colwell  as well many of the listeners know better.    Have a few incidents that you are even dealing with some right now, the Magi give some of their techniques of Psychic Self Defense which often will help.  Just an hour worth of starting basic techniques, that could very well change your life.  Don't step up to play with the occult or the paranormal without  listening to this show.  The 3 magi go over their most effective beginning techniques that work with internal and external issues. In the no holds barred fashion, listeners have grown to love, the 3 magi talk about the drought of real information on psychic self-defense, how psychic self-defense relates to the mind, and what to look for in real occurrences of a real psychic attack ( which is far less then people imagine).
Need more info, not only does Hands-On Chaos Magic: Reality Manipulation through the Ovayki Current
cover a good deal of defense training against internal and external agents, our E-book for for banishing will cover a lot of basic self-defense techniques (available soon).
Interested in learning more about psychic self defense, all 3 Magi are accepting new soon to be success stories of the life you will have.
Music by the Illuminist  ( Special Props to you again).
Facebook:http://www.facebook.com/pages/The-Illuminist/171664816216824
Soundcloud:www.soundcloud.com/the-illuminist